A Glimpse at our expertise
Our Portfolio
At the Cherry Cove Group, we are committed to maintaining and constantly improving our current properties. Effective management and proactive maintenance are both essential to our business plan. The outstanding performance of our existing properties provides the foundation for our current development efforts as we continue to expand our diverse property portfolio.
Coming Soon
Pax River Office Suites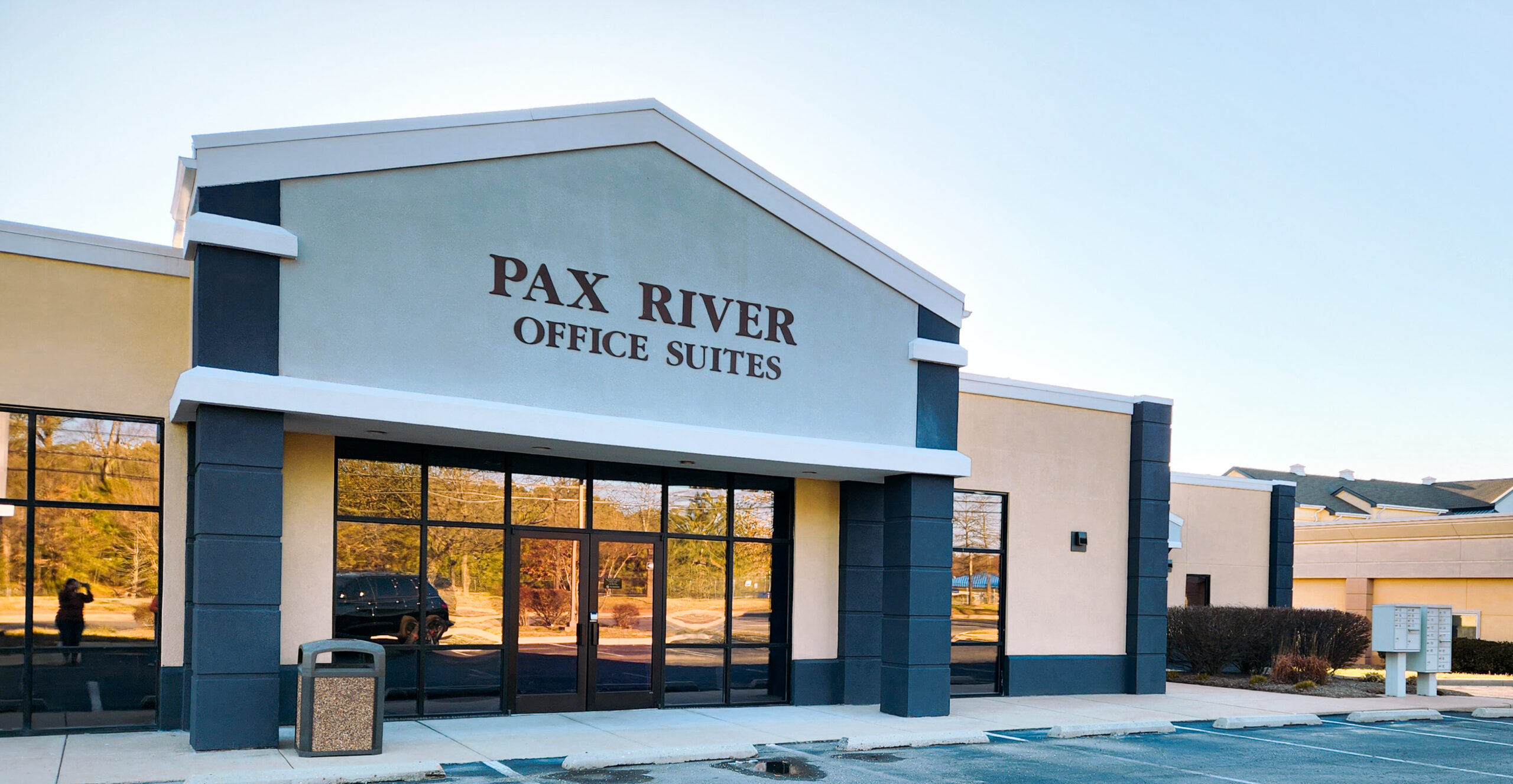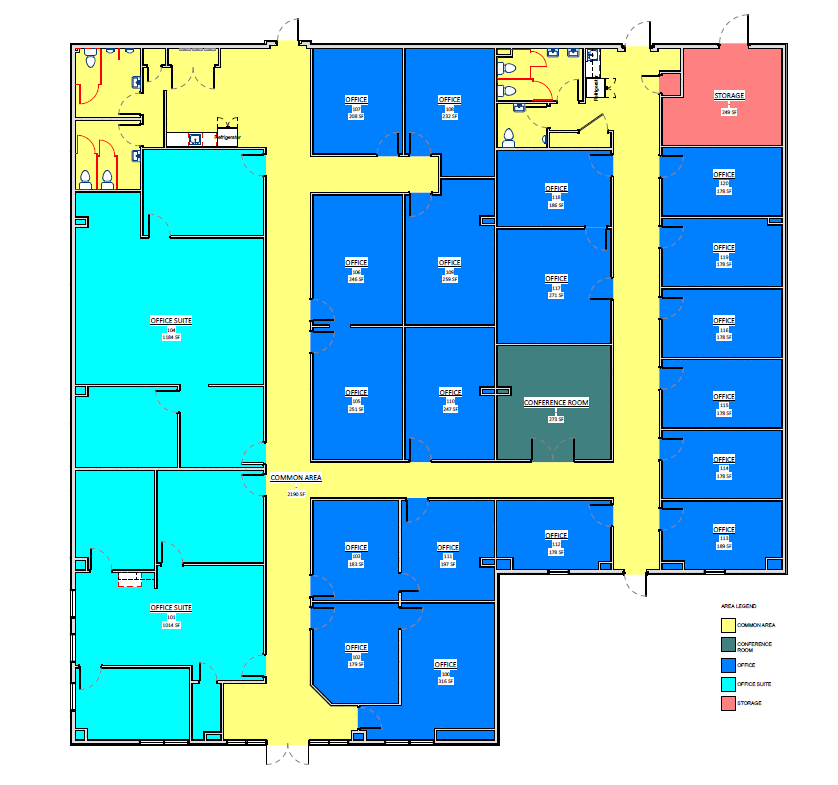 Floor plan
Coworking Space
Pax River Office Suites is coworking office space conveniently located outside of Pax River Naval Air Station's Gates 1 and 2, and adjacent to hotels, shopping, and dining in Lexington Park, MD. Pax River Office Suites has excellent road frontage access along MD Rt 235 and offers furnished office spaces ranging in size from 150 square feet up to 1100 square feet. Owners provide modern amenities and workstations. Monthly and yearly leasing options without security deposit requirements are available. Interested in leasing space? Contact [email protected] or 240-718-3457.
LEED certified building
Medical Building
The East Run Medical Center is a 45,870 sq foot LEED certified building located close to Pax River Naval Air Station and a dense residential pocket in Lexington Park. East Run Medical Center is an ideal location- having easy access to Great Mills Road and Chancellors Run Road, makes this space conveniently located for local commuters and those utilizing public transportation. Current tenants are MedStar Medical Group Primary Care located on the first floor and VA Outpatient Clinic located on the third floor.
East Run Medical Center is an ideal location for imaging, orthopedics, cardiology, physical therapy, and several other users.
Currently available is 14,000 sq feet of shell space. Interested in leasing this space, contact [email protected] or 240-718-3457 to arrange a tour.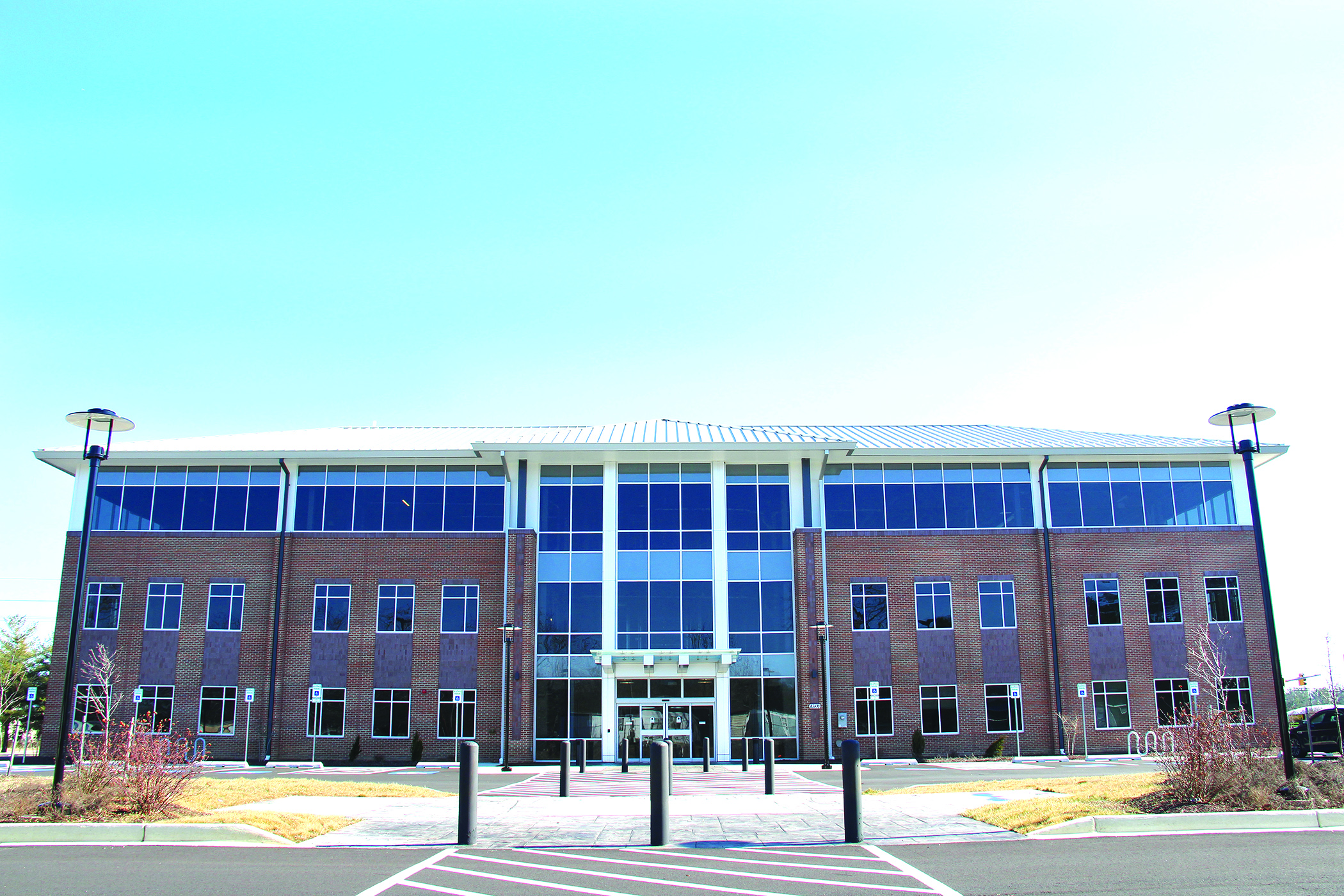 MedStar Medical Group Primary Care at Great Mills provides convenient and comprehensive health care. Our family, internal, and pediatric medicine physicians serve as your partner for a broad range of healthcare services. Specializing in high-quality care for patients of all ages, we work together to manage your overall health, from preventive care to chronic disease management.

VA Outpatient Clinic offers primary care, mental health, women's health care, social work services, nutrition counseling, pharmacy and medication safety counseling, laboratory services, telehealth and specialty care referral services.
Contact Us!
Interested in adding your hotel to our brand portfolio? Get in touch to learn more about what Cherry Cove can do for you!
"This was the perfect place to stay for a weekend visit to Lexington Park. The hotel is clean and quiet, the location is convenient, and the personnel are super friendly. This will be my go-to hotel whenever I am in town. All of the personnel were very welcoming. It was a pleasure to receive a smile and a friendly greeting each time we were in the lobby."
Home2 Suites, Lexington Park
The hotel was nice we enjoyed the breakfast, the room was clean but the staff was top tier I've stayed at a lot of hotels and never met a staff so polite and attentive, I will return. We loved the young man that checked us in, he was very helpful in helping us find our destination and a great place to eat! The lady working the breakfast area was also very kind and helpful. We will have to be in Baltimore a few times a year for Doctors appointments and because of your 2 employees we will continue to choose the Hampton Inn in Bayview! Thank you!
Hampton Inn by Hilton, Baltimore/Bayview Campus
"I had a unique situation with a group I had bought a trip from, paid for two days, and then I paid for a 3rd. The staff was very helpful and never had an issue during our trip. The food was great, the staff was friendly, and I even found Frosty!
"This property is highly recommended for either Charter Boat fishing or work with Pax River NAS. It is close to both and has excellent discounts for both. The rooms are spacious and clean and the staff friendly and efficient. The breakfast was hot and delicious, and served at a time convenient to catch a charter at Lookout Point Marina, or attend an early morning meeting at Pax River NAS. Kudos to the hotel and its staff!"
Fairfield Inn & Suites, Lexington Park
"We arrived in Leonardtown expecting, well, not much, because of the size of town and lack of competition. The front of the hotel is charming, the lobby is clean and the front desk was friendly and very helpful! Continental breakfast had absolutely everything you need, big TVs so you can have a cup of coffee if your family is still asleep. The room was clean, the location central. Nothing about our stay was anything but lovely!"
"The manager and staff went above and beyond to make the stay very comfortable. Great staff. Great wake up call. Called even to make sure I was up! Staff was awesome."
The Quality Inn, West Palm Beach
Get started today
Let's Discuss Your Next Project!
The Cherry Cove Group Headquarters
21027 Great Mills Rd, Lexington Park, Maryland